Hi guys, it's been a while since i build my last ship and post anything at MSW.. so here it goes.
My next build is Revell 1/72 Schnellboot with Flakveirling.
At first and my initial intention is to build this OOB but thanks to the excellent 1/35 thread and some references i found, i decided to at least do some correction and detail the kit a bit.
The build has started a month ago but it was slow sail.
the Kit
from initial inspection, this kit will promise a smooth sailing building it.
I test fitting major components such as the hull and the main deck and the kalotte..all parts seem to fit perfectly...
the only difficulty is to understand the instructions,... in the early steps, you have to choose some options depending on which version of S-100 boat you will finish... some options required to open holes at different places...so this may take a while to understand at first.......
next i assemble the display stand,....not much a problem except for a seam line that easily removed with sanding........
and i temporarily attached the hull, deck and the kallote....
References told me that the bow gun tub should be enlarged and the surface around the tub should also be flatten. Revell must got a wrong references i believed...
This is the top surface of the deck.
Visible in this image is the bump surrounding the tub which will be flatten later.
The bottom/inside surface has a large thick 'ring'.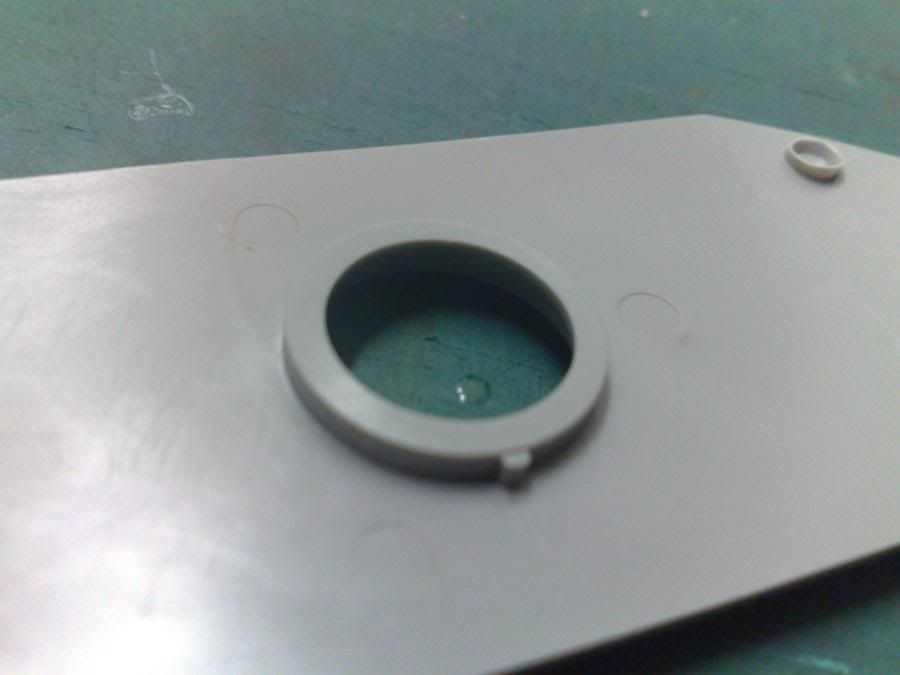 Work started by removing the large ring using a miniature saw and cutter.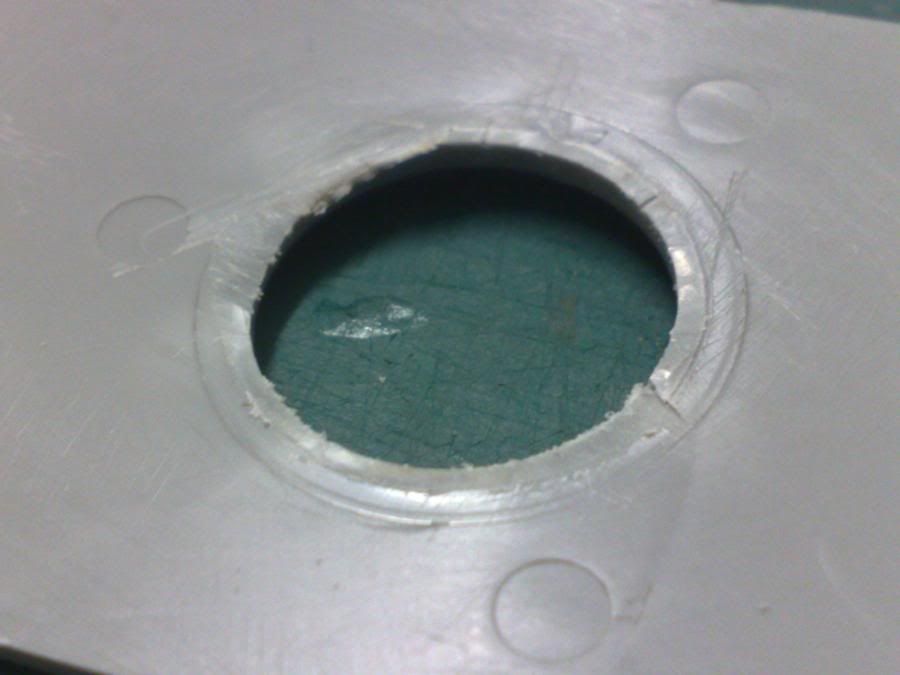 and then i attached the circle template and secured with tape.
I drew a new circle which is 4mm bigger than the original diameter and then using a scribing tools, i make a few light pass along the perimeter of the new circle. After a few pass, i put more pressure until it detached.
Using dremel then, i flatten the surface around the tub. Prior to that i masked the surrounding details...
slowly i then sand with multiple grade sand paper...
this is how it look...