So, while I'm not doing a whole lot on Victory (besides from painting the blocks, and using my airbrush kit to paint the masts), I've been puzzling about the block placement that is indicated in step 19B: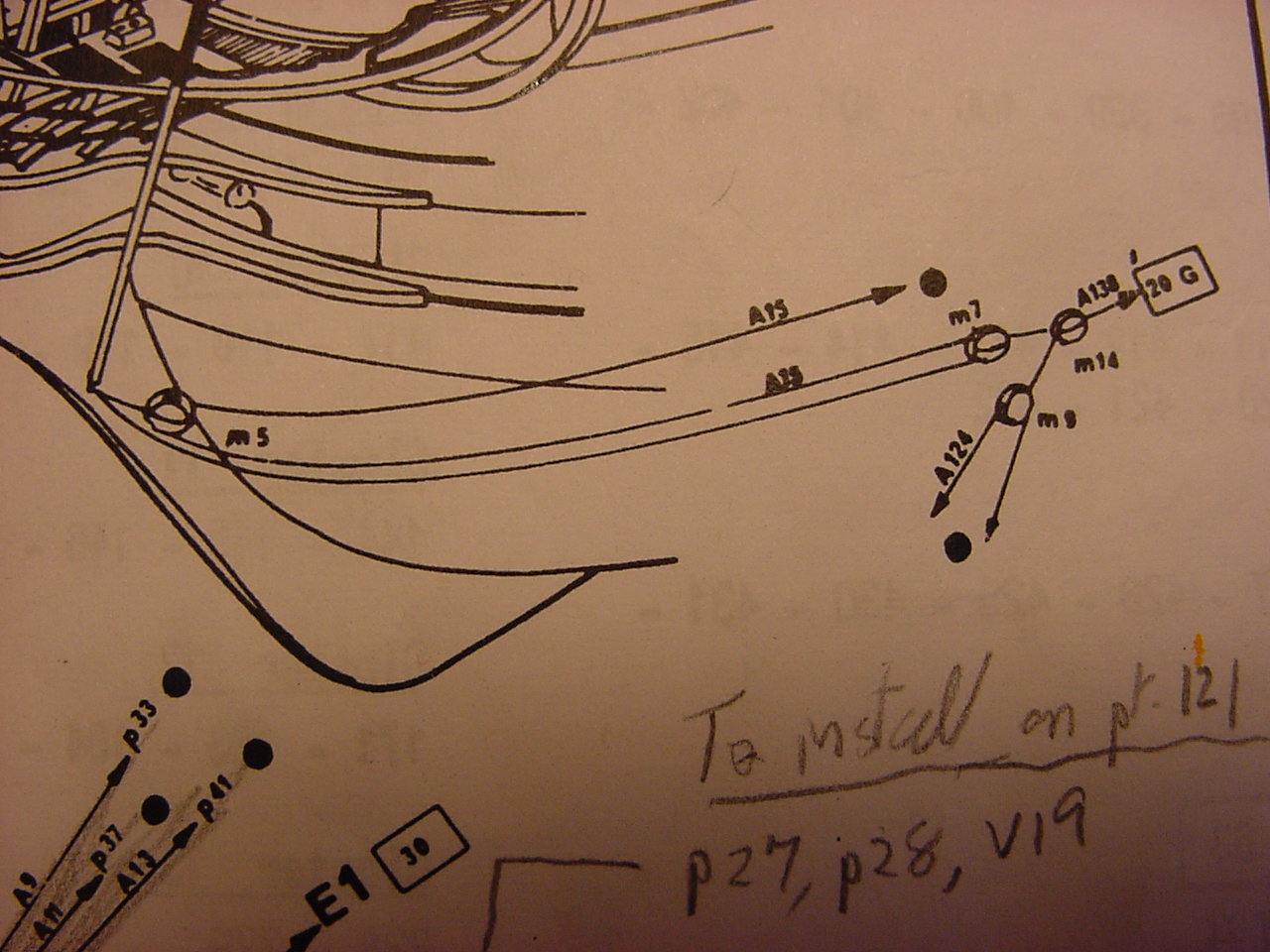 As you can see, it's rather vague about the placement of blocks m7, m9, and m14. Oh, but look! There's an arrow from block m14 pointing us in the direction of step 20G, which shows this: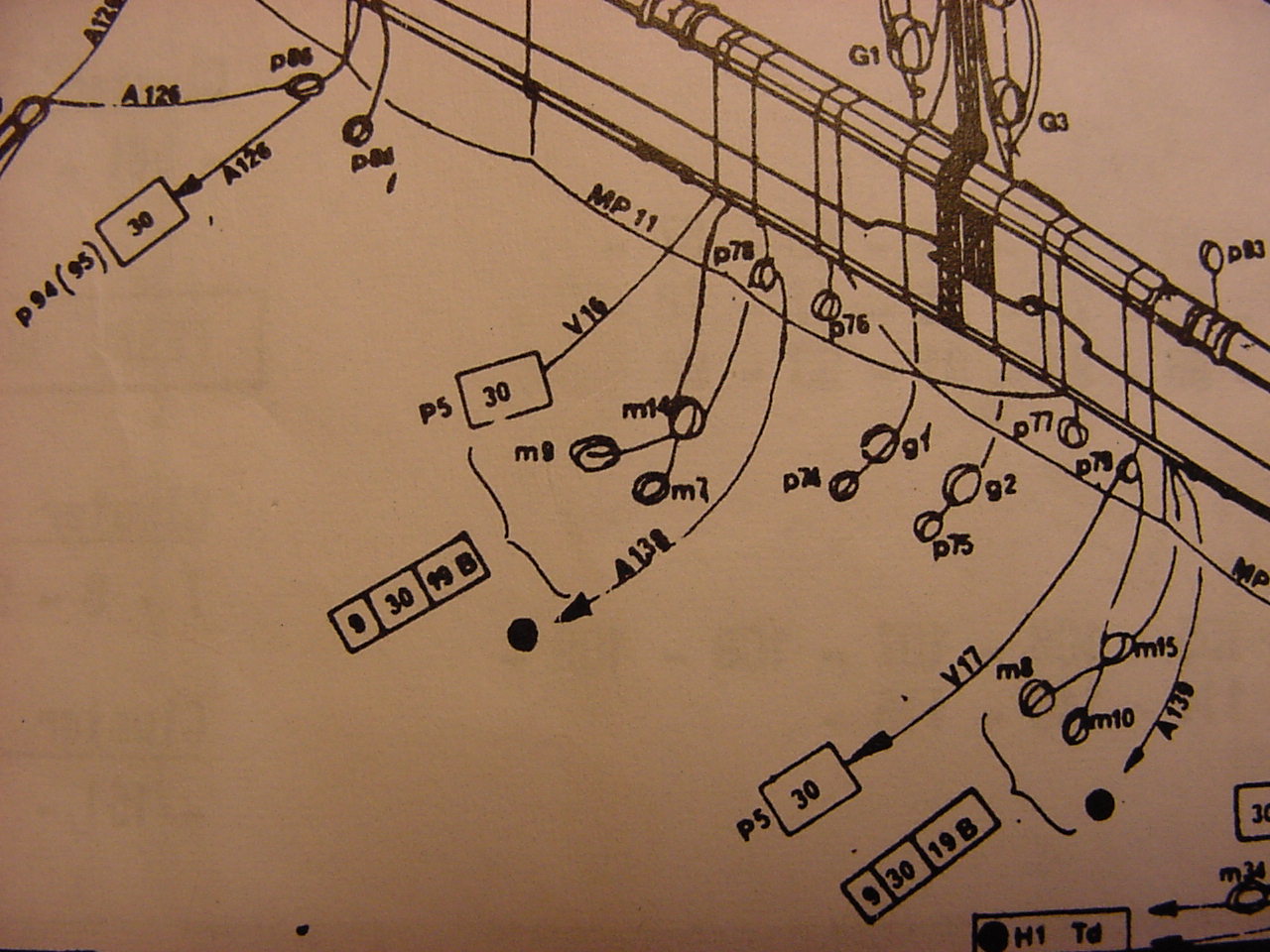 So now, we can figure out that thread A138 begins attached to the fore yard, goes through m14, back around through p78, and then terminates according to step 17 (it terminates on the left-hand side of the fore fife rail). Oh, but wait, it still shows blocks m7 and m9 just sort of "hanging" in space. But lo and behold, there's another "flag" that shows thread A138 is also shown in steps 9, 30, and 19B. So taking a look at step 30: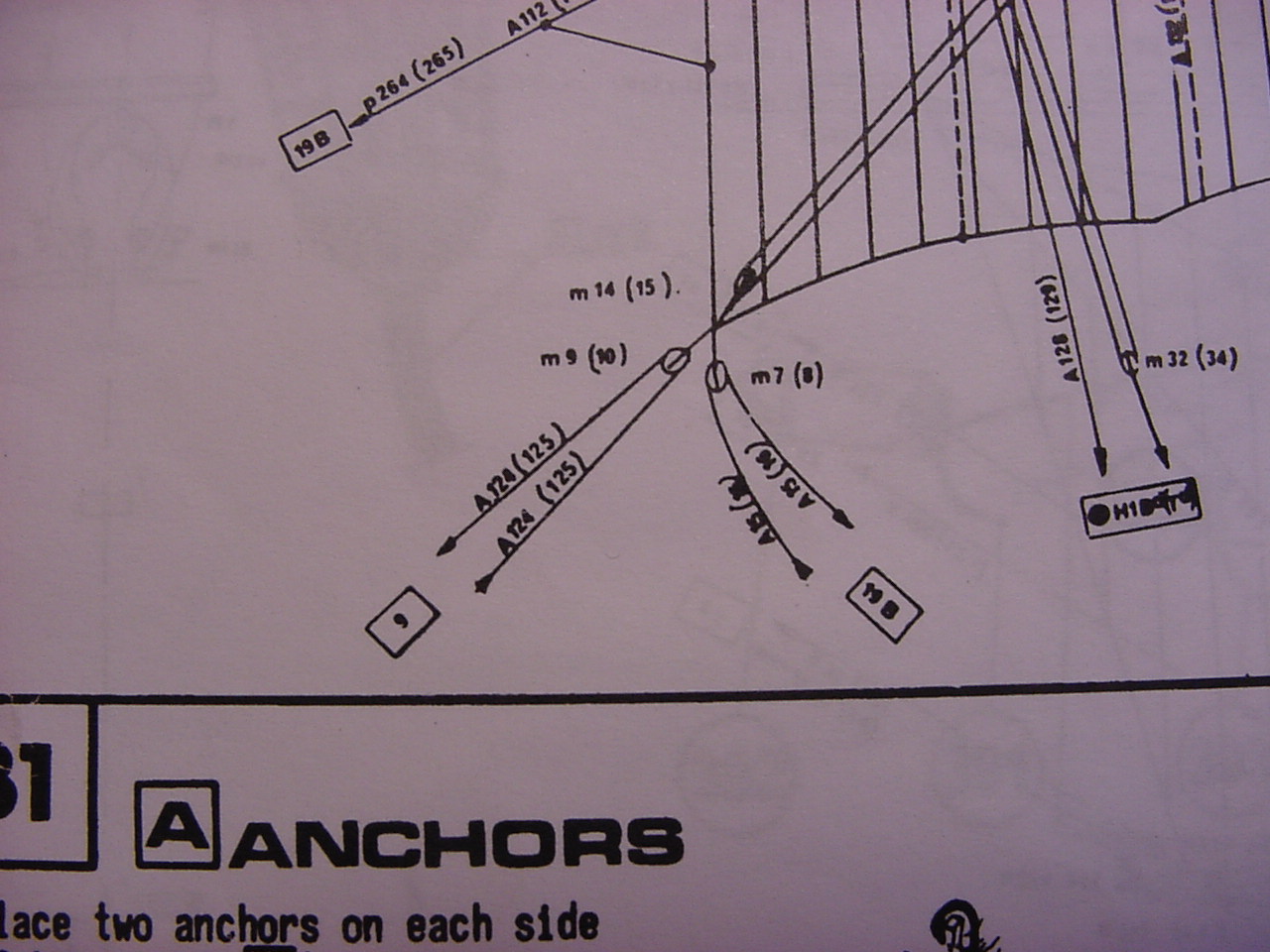 we see that blocks m14, m9, and m7 all are attached to the lower corner of the foresail!
So to diagram all this out, I made my own pictures to describe where everything goes:
This first drawing was to get thread A15 positioned.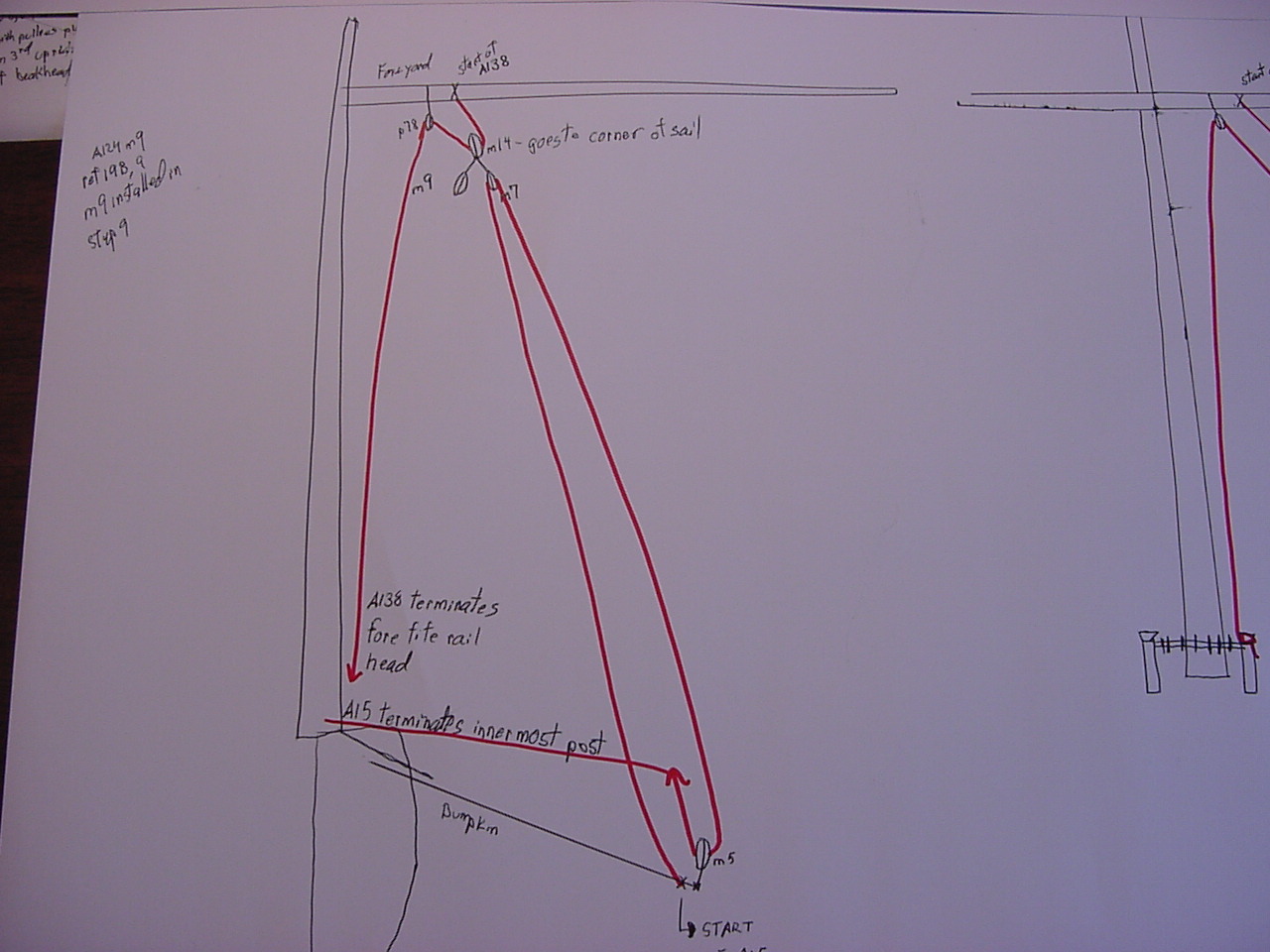 The second drawing focuses on blocks m7, m9, and m14, as well as thread A138: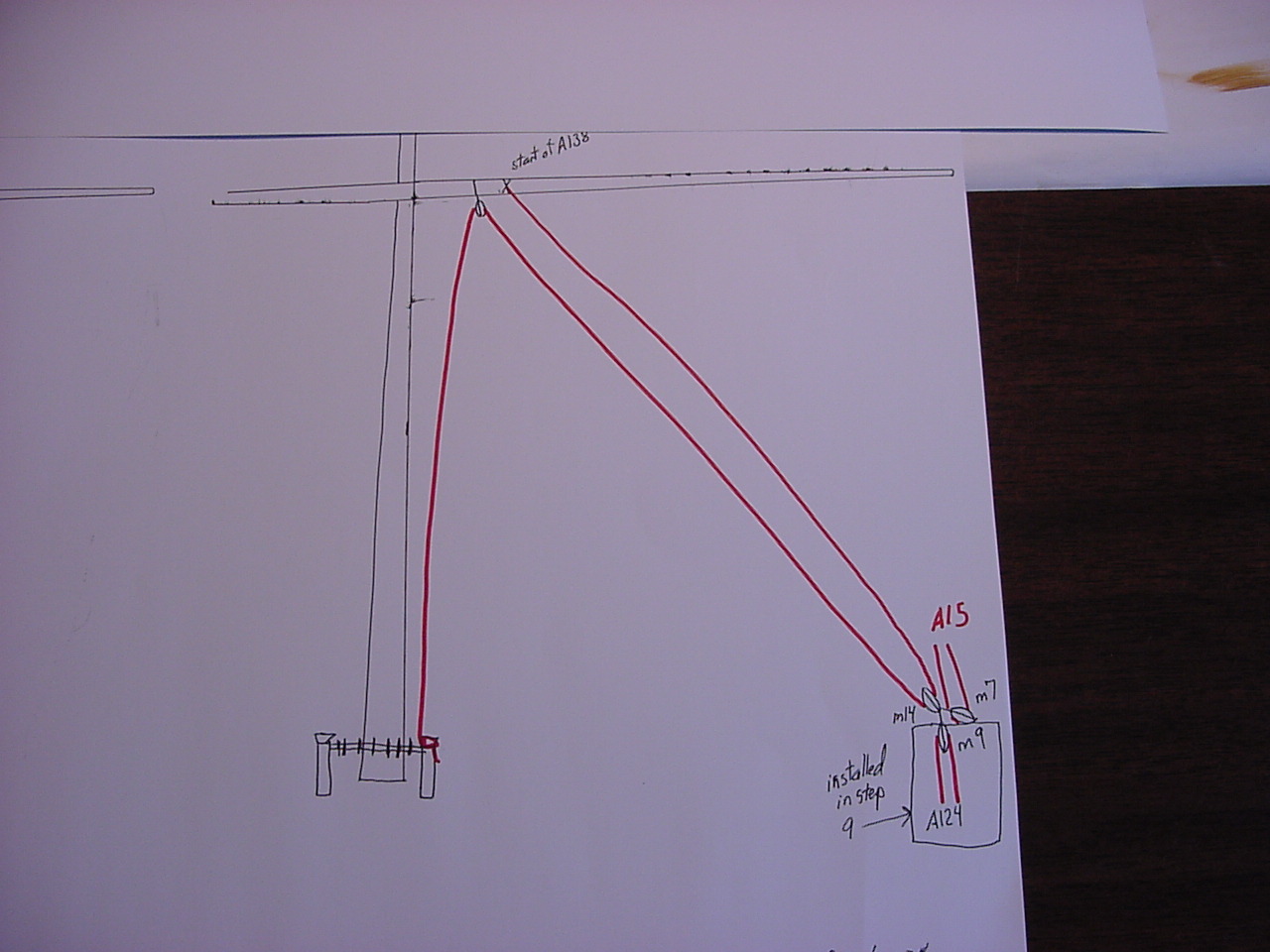 And finally, in a bit of a side view of things, a drawing of where everything actually goes: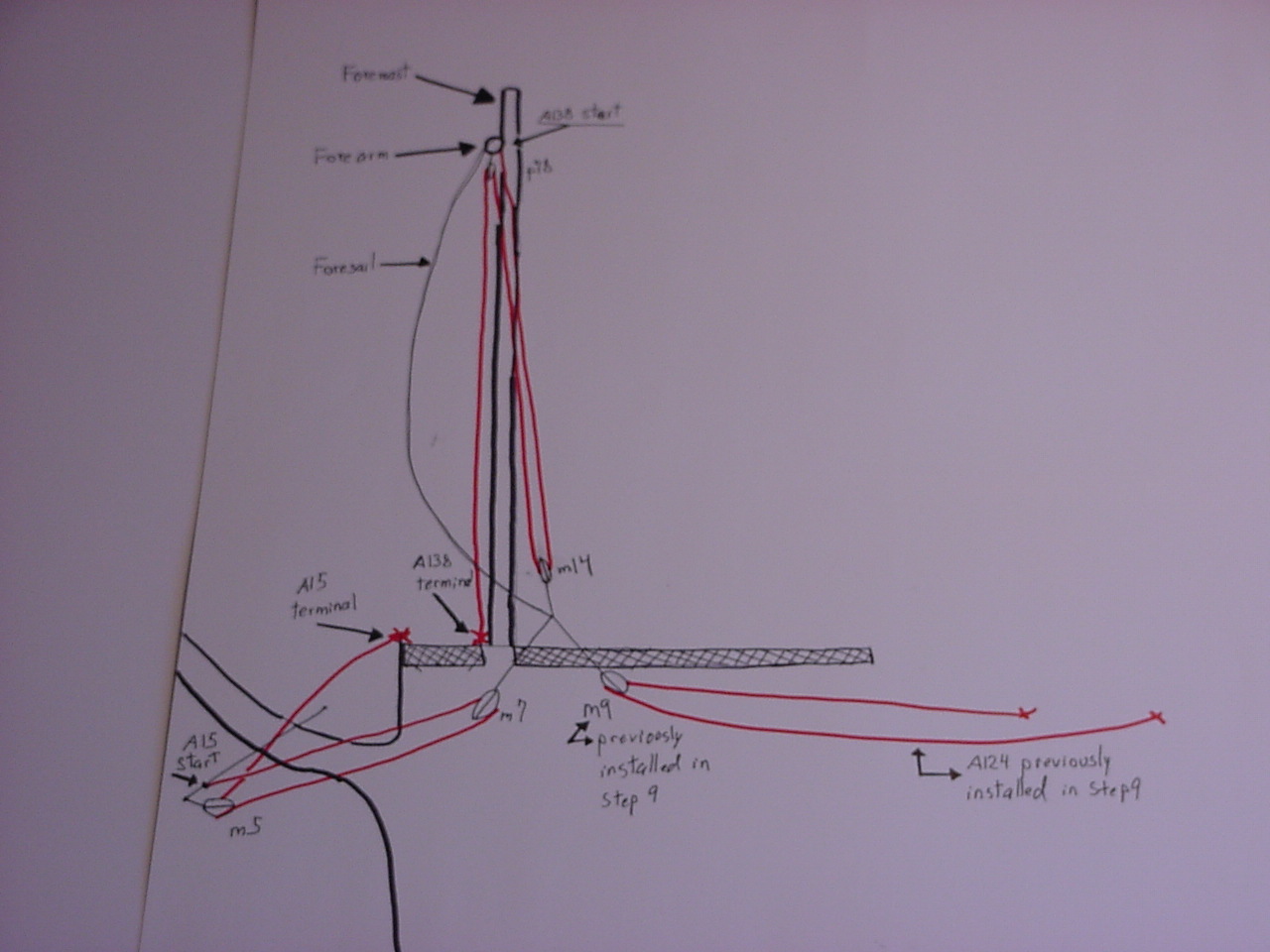 And the beauty of it all, it only took me about an hour to figure out this construction and do those drawings!