Okay, I managed a little progress today. I redid the projection booth, added the main armament, life rafts and had to re think the boats aft due to fitment interference with the crane drive shafts.
Below is the projection booth. I used the kit projection booth, albeit I had to cut a section of it off. I think it turned out better than the first one.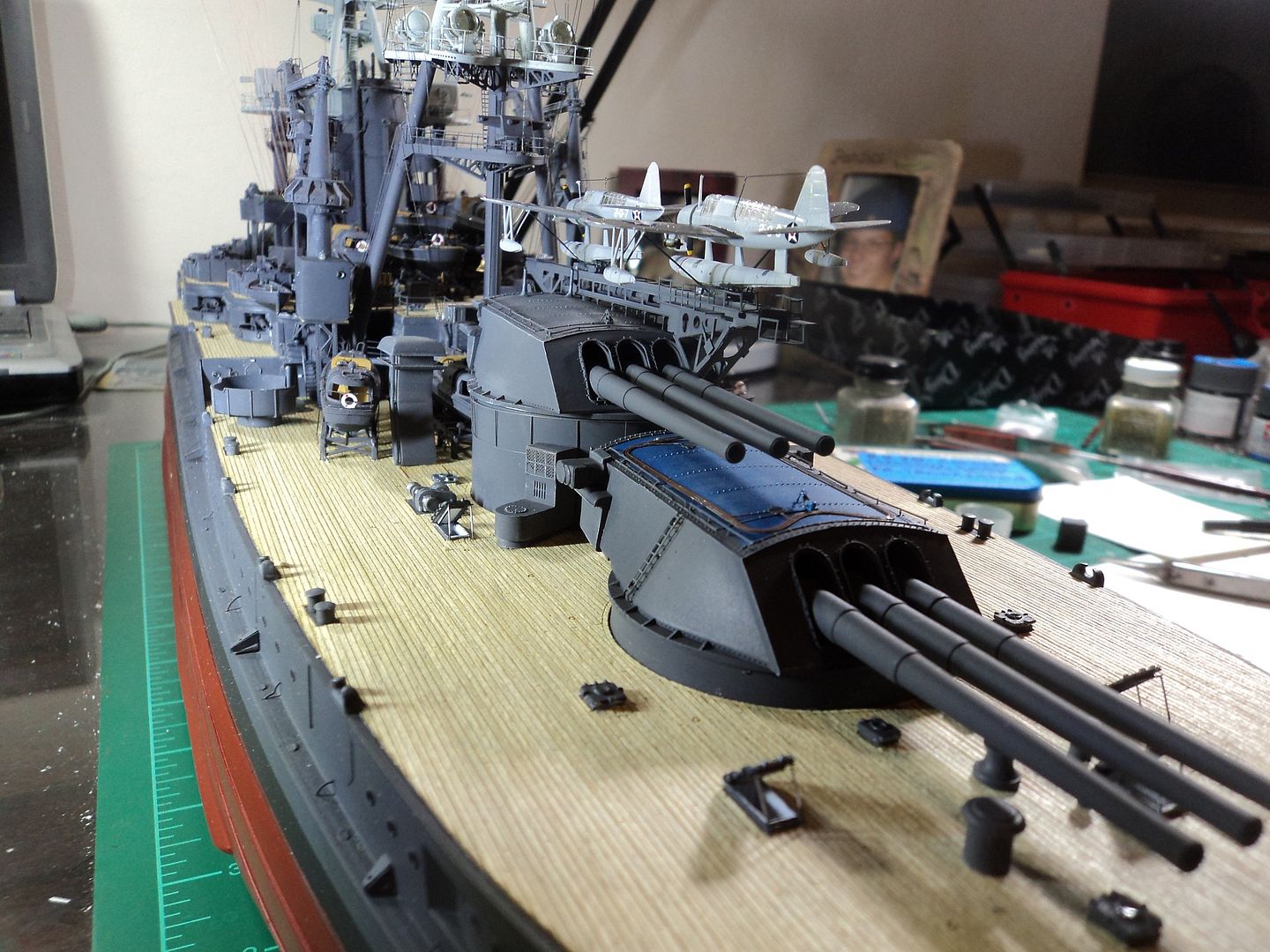 I added the life rafts as well. I used Model Kasten stretch thread for the rope, and cut the oars off the MKI/AK set for the paddles.
Below you can see the turrets in place. I also added reels to the barbette and extra ammo boxes to the deck around the #2 Barbette as well.
In the photo below you can see where I added electrical boxes with conduit on the bulkhead.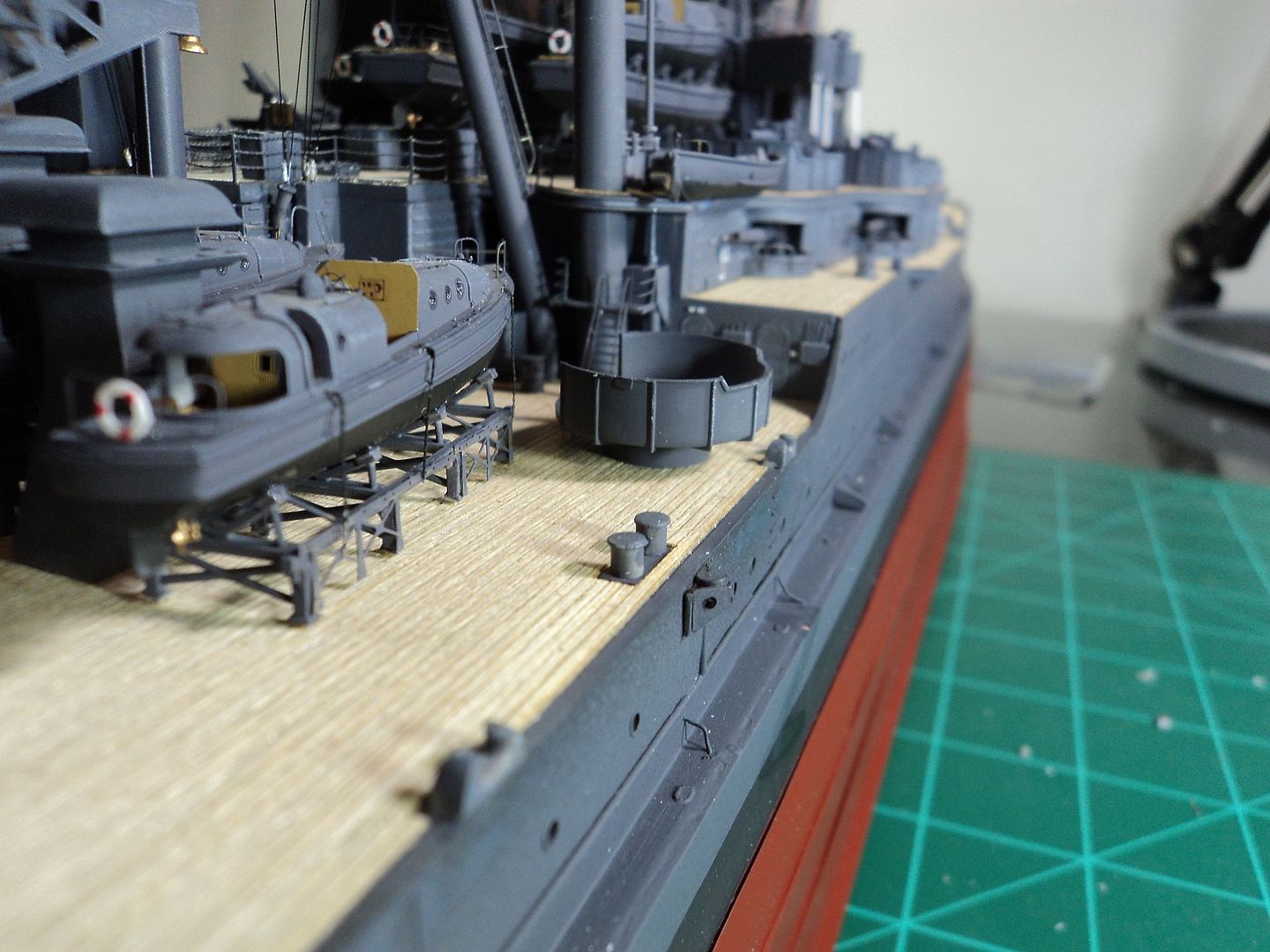 And here are a couple of preliminary overall shots.
Gettin there!