Hi fellow scale modellers and figure painters,
Please note 21 & 22 October 2017 on your calendar for SMC 2017!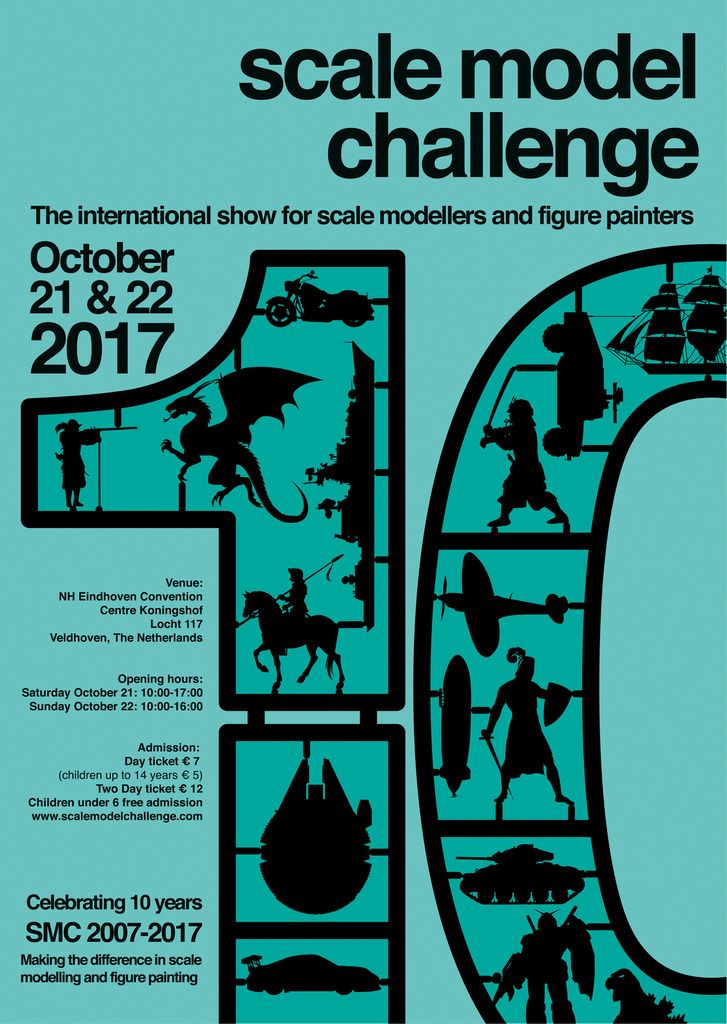 With the chance of repeating ourselves, this years' show promises to be even more exciting than before with a sensational variety and number of traders, manufacturers, publishers and clubs, but also an enlarged contest area.
We are already fully booked for trade and clubs stands, and we will publish the lists with all exhibitors on our website soon.
Located in the central Expozone is the exhibition with displays of our contest judges and other invited guests. In this area, but also on other stands across the show you can attend many, ongoing demonstrations by renowned scale modellers and figure painters.
We are currently preparing the interactive workshop program which will be published in April, at which time we will also open the registrations for them. We have programmed short (2-2,5 hrs) and longer (4 hrs) workshops in which you work on your figures or models under supervision of some of the best artists in our hobby.
And because this year is our anniversary year (2007-2017), we will celebrate 10 years SMC in an appropriate, but still secret way. So secret we don't even know all the details ourselves
So we will surprise ourselves as much as we will surprise you this time.
All the latest information is available on our website
www.scalemodelchallenge.com
and follow us on Facebook
https://www.facebook.com/scalemodelchallenge/
SMC 2017: Be there and make the difference!