Maybe you can post some pictures if you want to
bis denne
Christian [Quoted]
Here you go.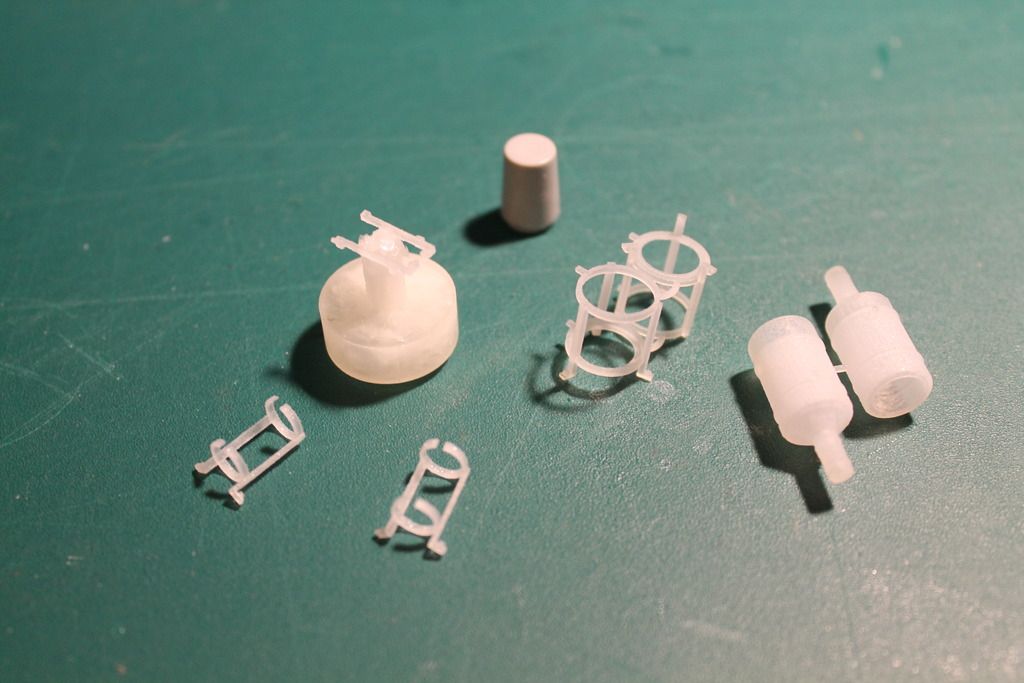 At the left are the French Smoke Buoys with their broken baskets, at the right, the German ones with their baskets intact. In the background you can see the one of the kit supplied parts and how woefully inadequate it is. Badly in need of replacement. The Shapeways parts are a big improvement.
Here is a shot of the French buoys alone.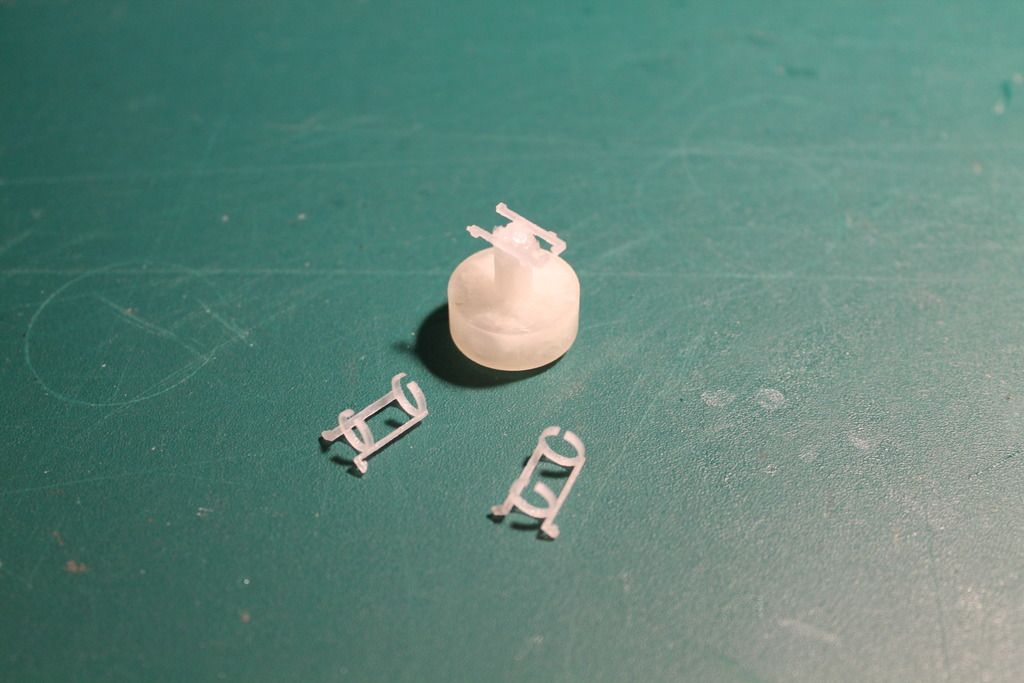 Couldn't get a closer shot, but you can see where the two broken-off legs are still attached to the buoy and how thick the joint is. Especially compared to the attachment points between the German buoys and their baskets. Like I said don't know if this was a design glitch or a manufacturing issue. But a more delicate attachment point would make it easier to safely separate the baskets from the buoy.
I'll close with a couple of shots of what I've done with my boat so far.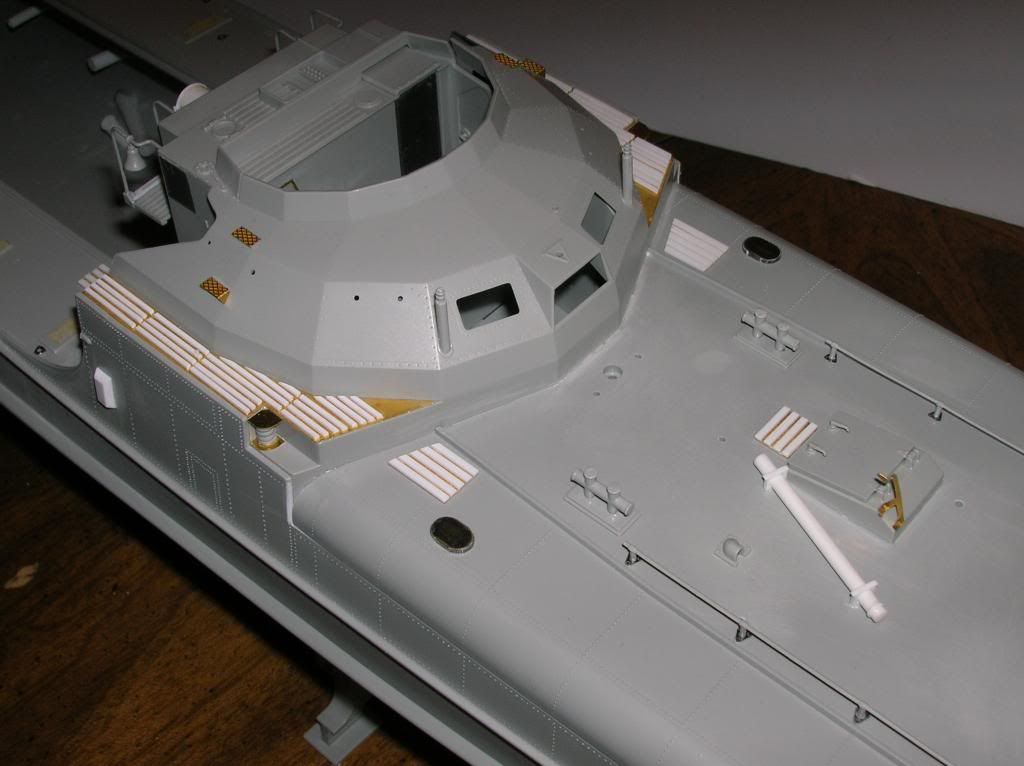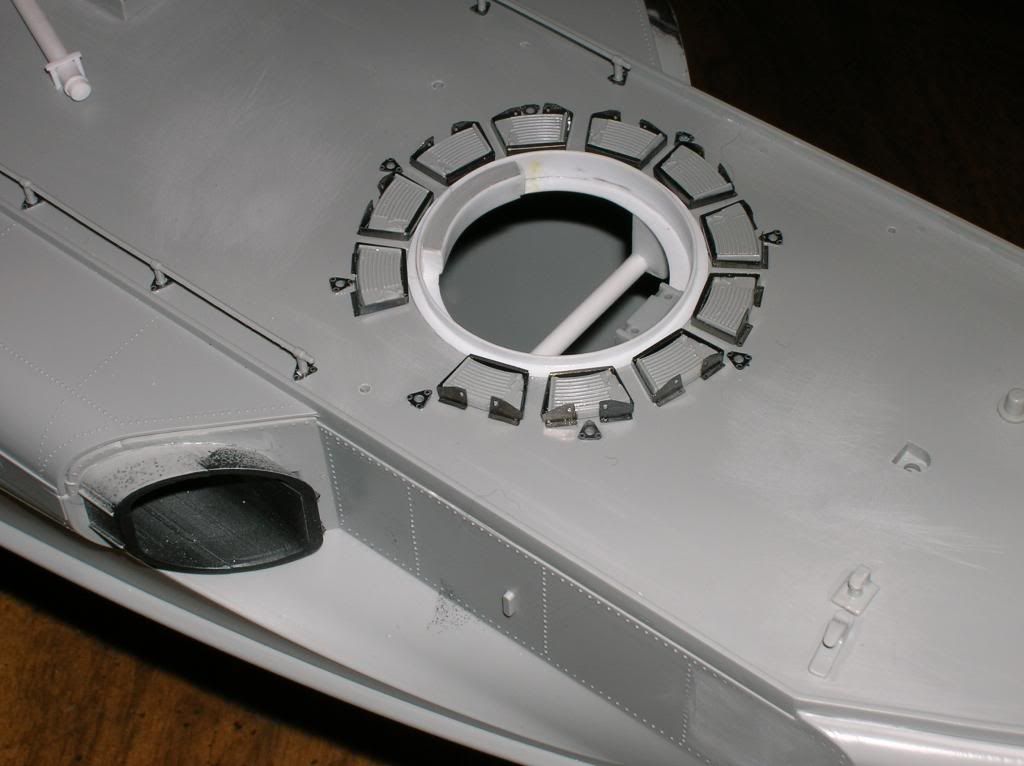 As you can see, I using Bob Palmacci's drawings, I enlarged the opening for the forward gun tub. I also modified the gun mount. Cutting the deck to make the hole bigger was the scariest moment for me. I had visions of ruining a rather expensive kit.
Al