Hello folks, after a 5-6 day spell of below-freezing nights here in Seattle that made my basement work shop completely unlivable (combined with the drudgery of back-to-work) the weather has finally moderated enough to make venturing downstairs feasible. Back around the 31st, I actually brought stuff upstairs to the kitchen to work on, but was less than pleased with the results, so everything is much better now that I have my full set-up available...
My current project is to add some hull plating and rivet plates to the hull, prior to adding portholes and degaussing cable. This will follow a technique I found on one of the Japanese web sites I've been monitoring: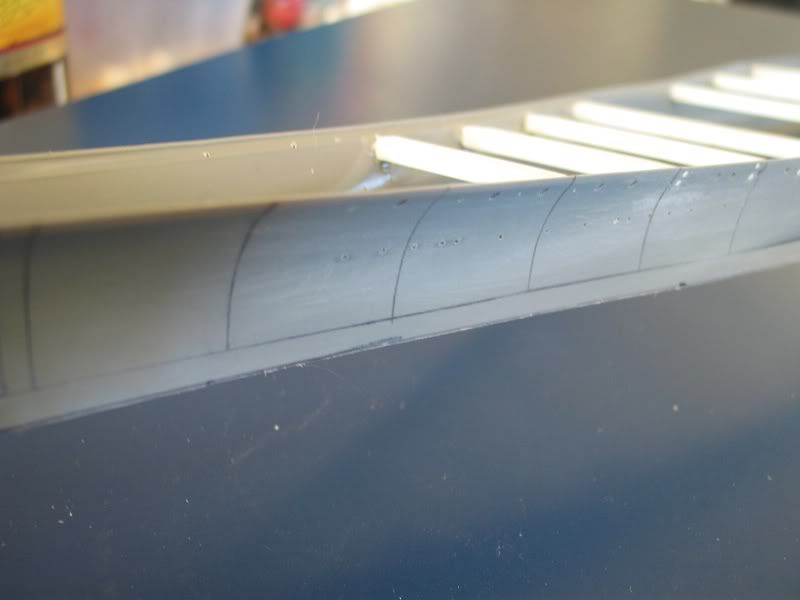 First step is to line off the hull in 25 mm segments, which will correspond to the locations of rivet plates.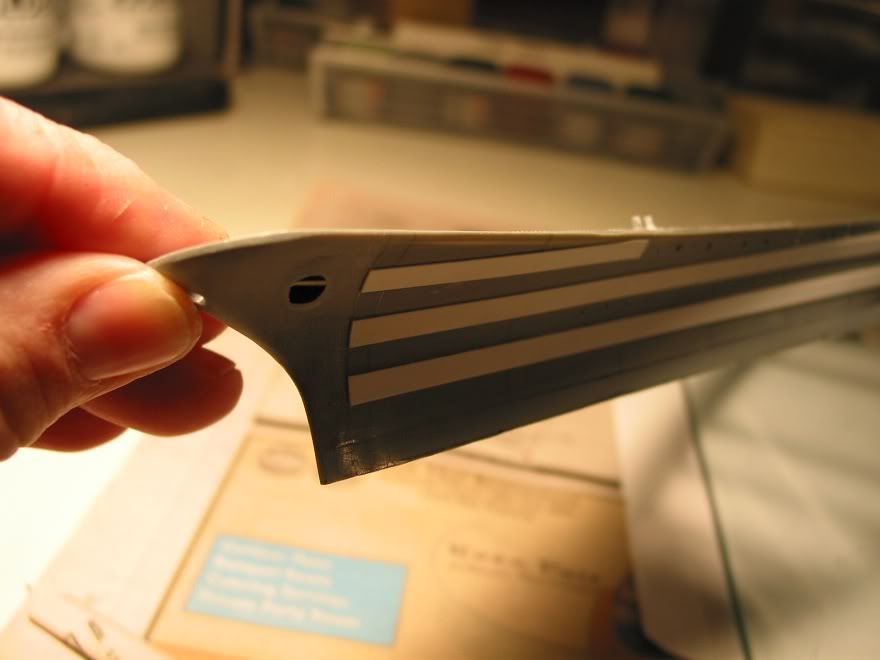 I then glued Evergreen .010 x .156" strip styrene in two parallel lines (the bow has a short third one) throughout most of the hull, except for the portion where the hull braces hold the angled void areas mid-ships. The strips are 4 mm wide, which allowed me to run the upper one between the two rows of upper portholes and avoid covering them up. As this required repositioning the strip to follow the shear of the hull as it dropped to the bow, it tended to be a bit messy and considerable time was spent after wards sanding away glue marks.
There would be an additional strip below the waterline had this been a full-hull display, but adding it is unnecessary since the top edge exactly matches the waterline marker. However, the area below the waterline marker will still get a set of rivet plates to simulate this.