This is going to be the build log of my Trumpeter HMS Repulse in 1/350 scale. It will start with some 'modeling history' since the build is well underway, I started in February 2012. Yes, I am slow, and I had to move this summer, so one adds to another. I already posted some progress photos, but eventually I was fed up with looking at my fumbled and misspelled topic title, as well as with some pictures not showing up properly. The latter my be a problem with my system, I checked my old post on a entirely different computer last week and it seemed fine, however, it is unpleasant if you can't see your posted pic's and can only guess / hope that others can. Now a new start, using photo bucket this time and starting a full build log. Let's hope it works. First post will be short to check if the pictures are as I want them to be...
All right, let's go; here is what I use. The main Trumpeter kit, of course:
and as add-ons the PE sets from WEM and Eduard, barrels from Master, a MK 1 wooden deck and other smaller add ons mainly from WEM: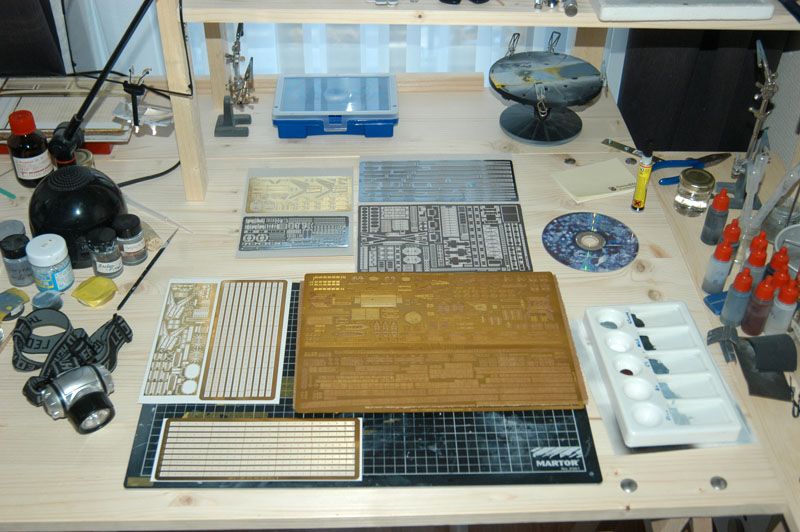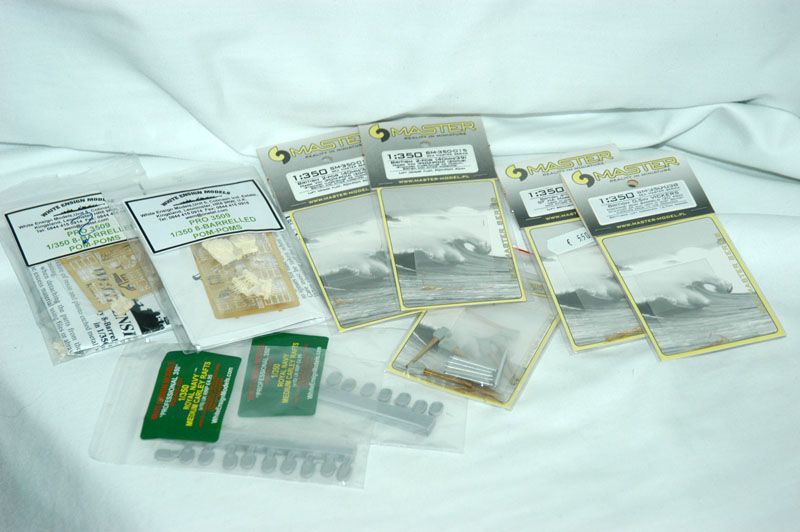 References are the following:
The 'Raven and Roberts' British Battleships, Clydebank Battlecruisers by Ian Johnston, British Battleships 1919 - 1945 by R A Burt; Paint Chips from Snyder and Short, a .pdf plan from Profile Morskie amongst others.
Ok, let me first cheek if that works...