Here it is, official kick off tomorrow, but as it already tomorrow in some parts of the world here is the official thread.
My start pics of the Scharnhorst.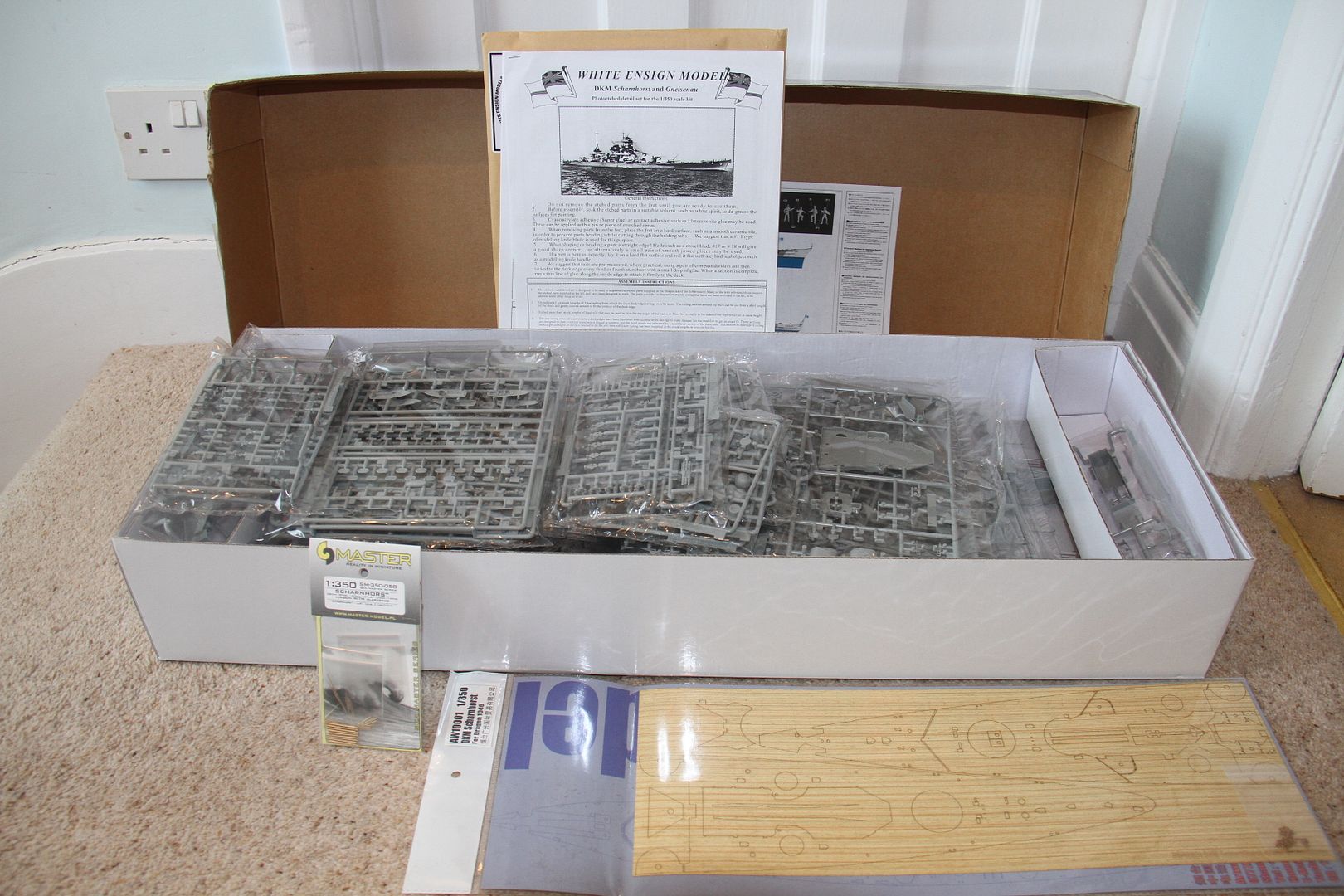 A closer look at the add ons, WEM etch, Artworx deck and master barrels.
Keel (all being well) will be laid tomorrow.
Lets be having your builds, whenever you are ready.
Cheers.
Si