Virtually all the builds of the Repulse I have seen, either on line or at model shows have depicted her in December 1941, the few that didn't were pre WW2. As the 75th anniversary of the Bismarck chase is coming up I felt it was time she was depicted in that fit. Yes I know she didn't fire a shot, but she did take part.
The kit and the and the aftermarket.
The kit does have a couple issues, one revolves around the after superstructure, which the Admiralty modelworks upgrade sorts, along with some nice boats and vents etc.
The other is a rather strange extention on the below water bulges, the below pictures show the upper hull with drawings / photos from Raven & Roberts British Battleships of WW2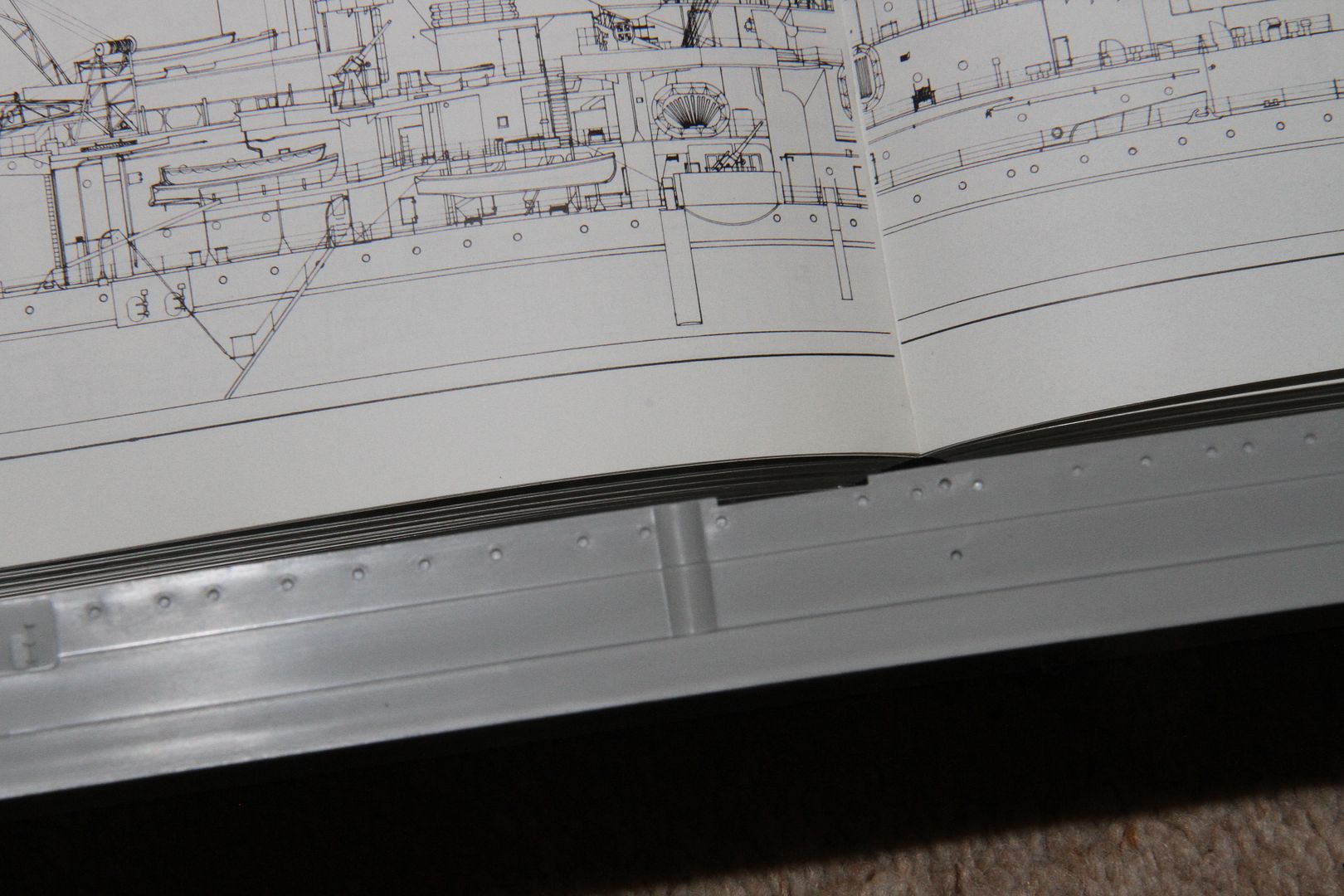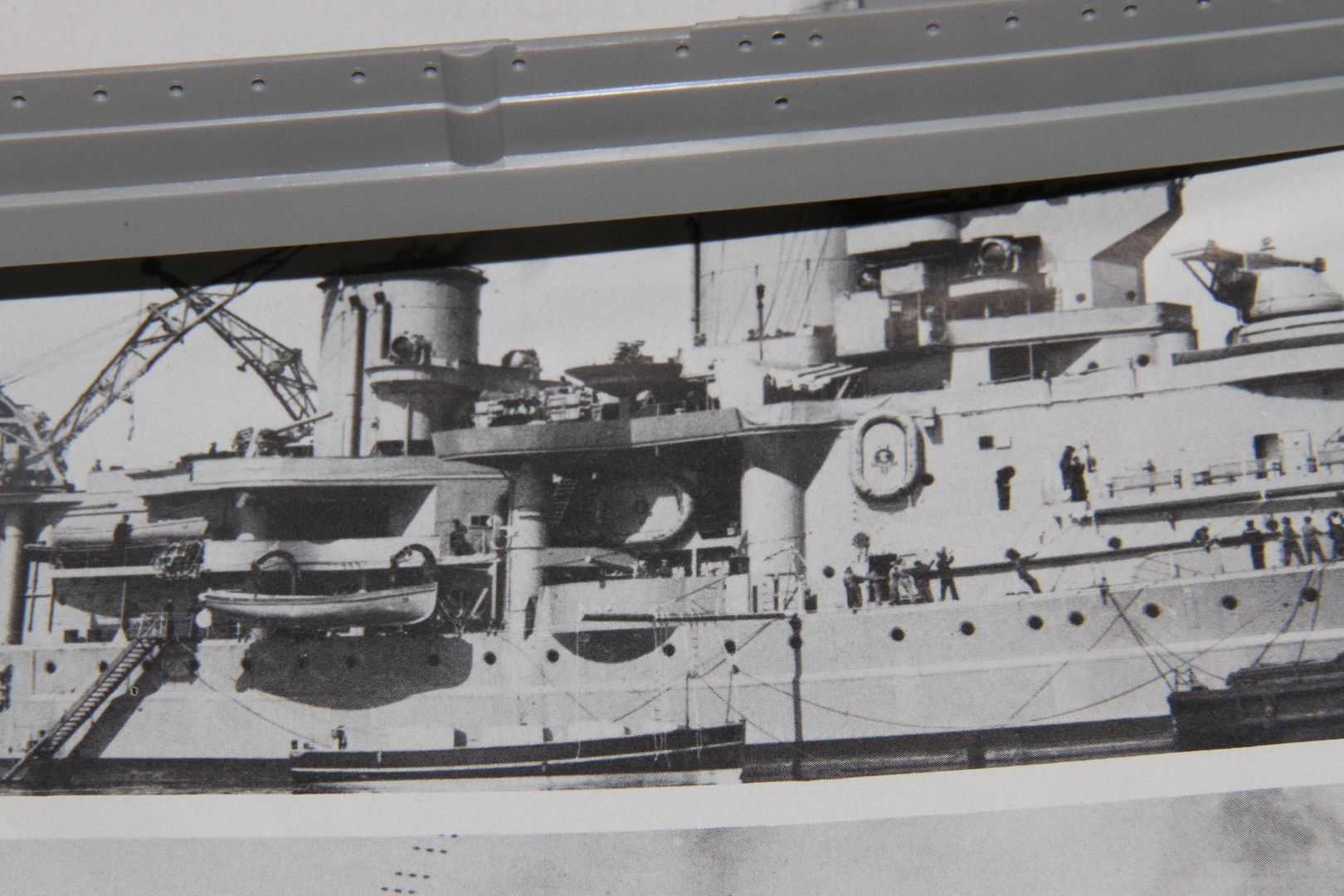 Bit of work needed to correct that, but I am going to try, I have nothing on what the hull below the waterline looked like, so the plan is to blend it in what is there with minimum modification.
I will be at Southern Expo Saturday and Sunday doing some of the destruction.
Cheers
Si.