This is based on Revell's 1/144 Snowberry kit. At least ninety percent of modellers will probably build it OOB. I want mine to be different. I'm building it as HMCS Kamsack in 1942, as per this reference:
Kamsack is the upper ship with the more interesting Western Approaches colors.
This is a general arrangement drawing for the early short forecastle Corvettes with two masts: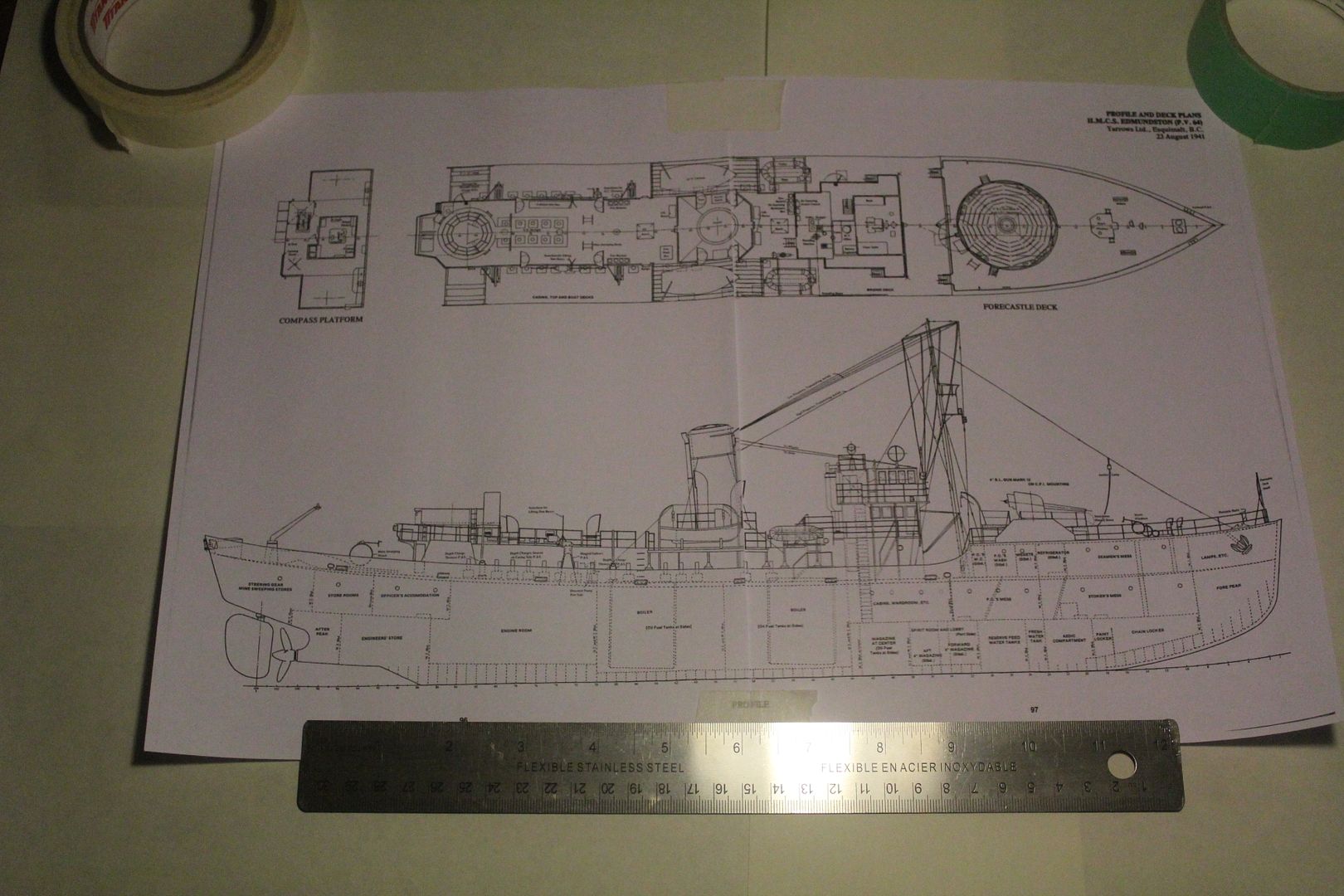 And this is what I've done so far - cut back the hull; opened the scuppers and added a few more; and cut the forecastle deck to the right length so I can re-use that part. Also added detail to the new visible portions of the bulwarks:
That's been the easy part. Next is to make the new portion of the foreward main deck to fit the hull contours - some trial and error there.
More as it gets done.