Britain's Type 23 Duke Class frigates were originally envisioned as pure anti-submarine vessels, to the extent of being planned with no other armament. The 1982 Falklands War quickly put paid to that idea, however, and the Type 23s would end up being commissioned from 1989-2001 and fitted with a main gun, Sea Wolf short range anti-air missiles, and Harpoon anti-ship missiles to accompany her torpedoes, decoys, et. al. These changes turned the frigates from specialized sub-hunters into versatile multi-role combatants that play a key role in the British fleet.
This is the Trumpeter kit HMS Westminster which I manages to pickup at SMW kit swap for an extremely reasonable £20. Then discovered in the box there was a replacement main gun from White Ensigns also.
The kit has a nice piece of PE, on the left, but I also got the bigger set from Atlantic Models.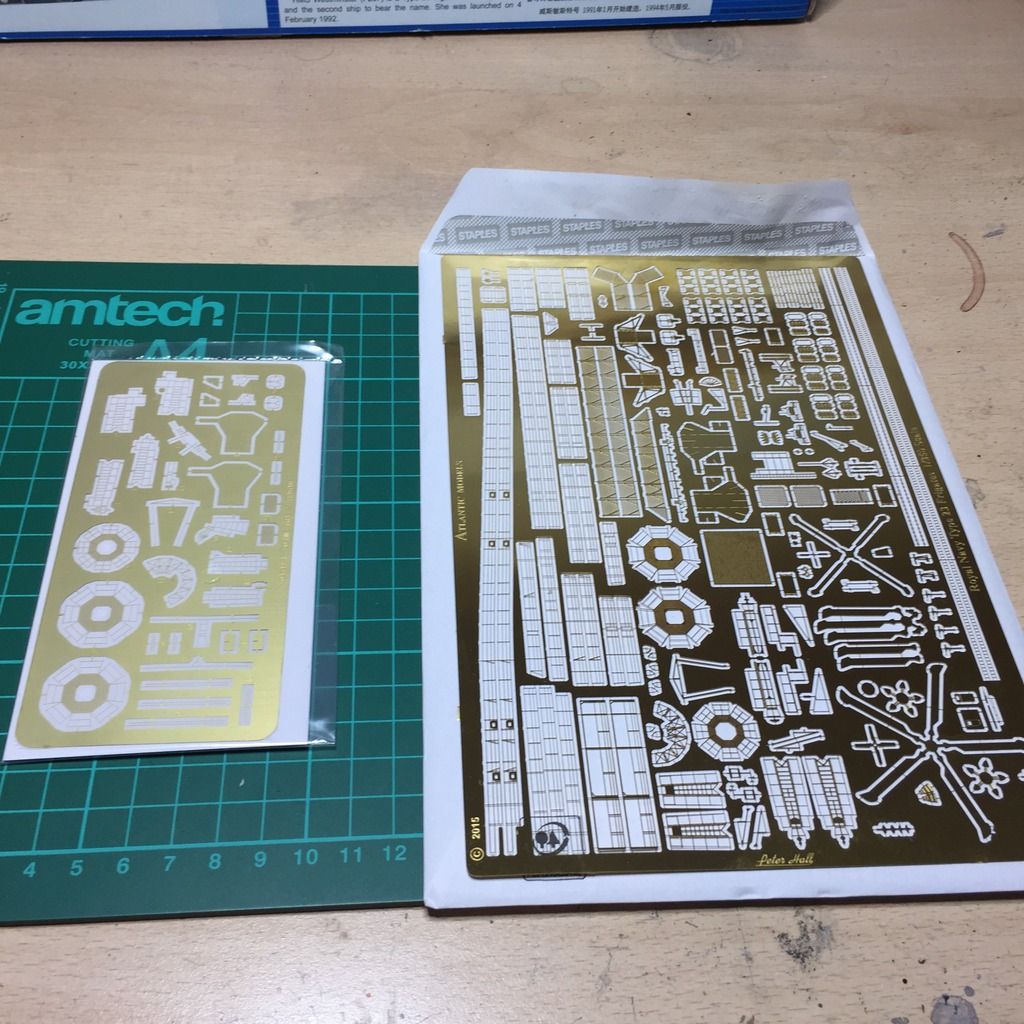 Started with the hull and main superstructure pieces. All crisply molded and fit is excellent. So far just dry fitted the superstructure.